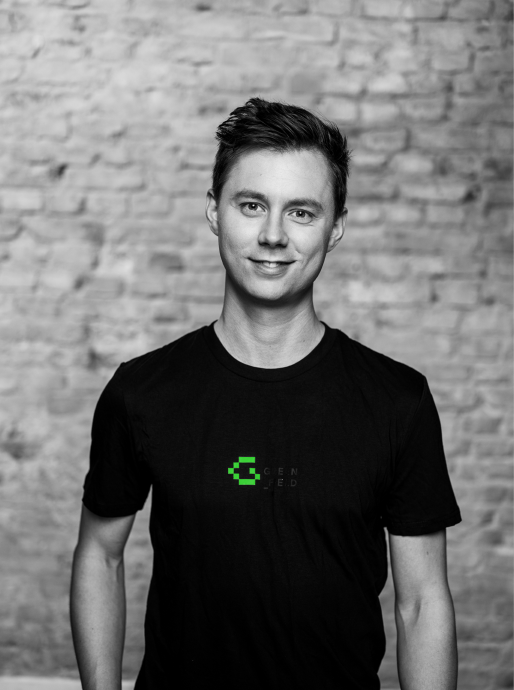 Felix Machart
Felix is Investment Partner at Greenfield. He joined the firm on day one as Head of Research.
Felix has led many of Greenfield's research efforts, most notably the paper on the state of blockchain governance. Before joining Greenfield, he was an independent researcher in the space and investment manager at Axel Springer Plug & Play.
Felix holds a double degree, Master of Science from WU Wien and Master of International Business from Queen's University.
Publications from Felix
Brink is introducing conditional orders into the DeFi space. That's one of the reasons why we led the $3m seed round for Brink a while ago. In the mid-term, Brink is building toward a marketplace for advanced automation of NFT trading An important first solution on this journey has now been dropped: limit orders for NFTs.

Privacy is under attack. The most successful corporations of our time have built their entire business model on surveillance capitalism. The blockchain is – in its most fundamental form as a public ledger of all transactions – a privacy hell. In this multi-disciplinary essay, we summarise where Greenfield stands on this issue and explore how crypto-native solutions can address the tension between public interest and the personal need for privacy.

We are excited to share that we are participating in the recent $100M round in Gnosis Safe, which is led by 1kx with further participation by Tiger Global, A&T Capital, Blockchain Capital, Digital Currency Group, Rockaway Blockchain Fund, ParaFi, Lightspeed, Polymorphic Capital, Superscrypt and 50 other strategic partners and industry experts.

We are excited to share that we led Q's recent $12m funding round, which has recently launched their mainnet. Q is building a unique L1 protocol with a clear governance process, security that is based on several layers of diverse node operators and its constitution as well as legal enforceability and dispute resolution for applications building on top.