Backing Opolis – The digital employment commons/DAO
by Felix Machart and Felix Albert, July 13
At Greenfield, we are committed to supporting founders who are building the infrastructure for tomorrow's decentralized work environment. This is why we are excited to announce our lead investment into Opolis as part of their latest $6.6M funding round with further participation by Tim Draper (with Draper Associates), NEAR, Polygon Ventures, among others. Opolis is a next-generation decentralized employment platform empowering independent workers in both Web2 and Web3 to become masters of all things employment. With Opolis, they maintain freedom and flexibility, while replicating the safety and security of traditional salaried jobs.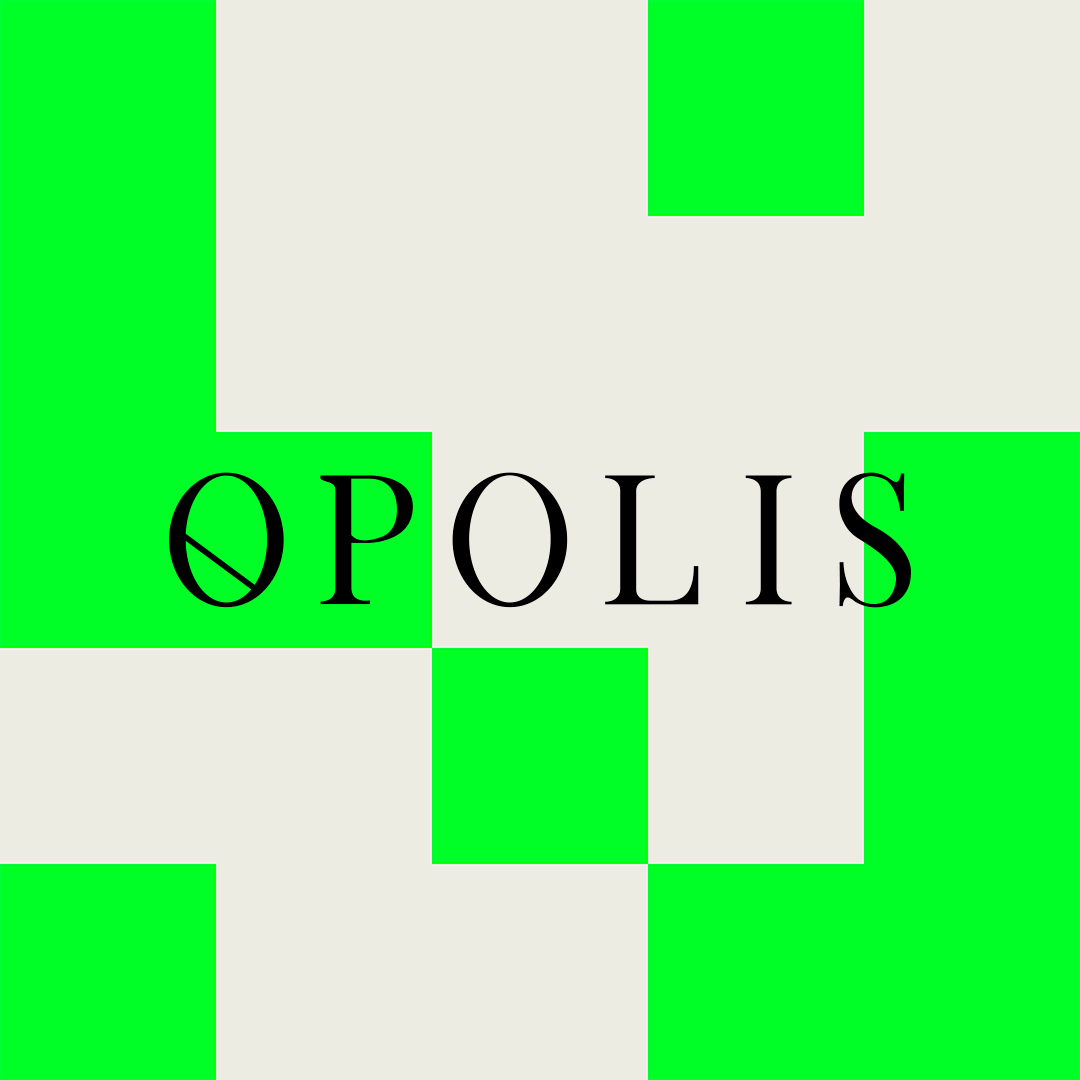 By the people, for the people
The word Opolis is derived from the Greek words "Opus", which means "work" and "Polis", which means "community" or "city"; Opolis is "Work City", a member-owned digital employment cooperative and DAO created by independents for independents. Opolis has managed to set up a public employment infrastructure that offers independent workers in the U.S. and other jurisdictions, for the first time, a comprehensive solution for automated payroll processing and compliance, as well as access to affordable high-quality group healthcare benefits, retirement plans, workers' compensation, and other types of insurance and features, previously only available to salaried employees. Workers always remain in full control over their portable benefits, payroll, and shared services, while maintaining 100% compliance in all jurisdictions in which Opolis operates; currently serving the U.S. and Canada, with plans to expand internationally to scores of countries. Opolis achieves this by acting as an Employer of Record that provides co-employment to all of its members, while members wrap themselves in a business entity and effectively become their own employer (while also shielding themselves from unlimited liability in unincorporated DAOs). Opolis' vision is the creation of a more egalitarian global employment framework where independent workers design their work in a way that suits their personal lifestyle preferences.
Introducing ReGen employment
By 2028, self-employed are expected to make up the majority of the American workforce with an estimated 90 million in the U.S. alone. The gig economy, DAOs and other forms of freelancing provide a more flexible lifestyle, which should contribute to more vibrant economies. However, the downside includes a lack of predictability, safety net and employee benefits. Solutions and toolsets for this population of workers are either out-of-date or non-existent. Up to now, virtually all employment and HR technology is designed toward corporations as the primary customer. Opolis represents a new paradigm for employment: regenerative (ReGen) employment; one where mutualistic outcomes prevail for workers and the clients, communities or projects they serve. 
A community of communities
From DeFi traders to DAO contributors, from software developers to realtors, Opolis serves as a public utility platform for independent workers of all stripes and types and spans countless roles and industries. Opolis currently has approximately $50M in annualized payroll volume aggregated from Web2 and Web3 workers. While the platform was originally conceived for the crypto market and utilizes many Web3 primitives under the hood, such as smart contracts, Ethereum-based rewards tokens, and community governance, its flexibility and modularity make it easy to use for less crypto-savvy members. For crypto natives, it offers features like multi-chain payroll, paycheck consolidation and gas-free conversion of multiple crypto payment streams. Regardless of occupation, all members can benefit from obtaining proof of income through personalized payroll, which is critical for common financial transactions, such as renting an apartment or buying a house. Furthermore, independent workers can protect themselves and their families with high-quality health benefits, often at a 20-50% discount to comparable contracts due to increased purchasing power as a community. At the same time, Opolis' economic model allows for members to work together toward common goals – collective ownership, profit sharing and governance.
Based on an aligned community and a cockpit for managing one's self-employment, an aggregator for employment tech solutions as well as a collective with increased bargaining power as a sort of web3-native labor union can emerge in order to expand.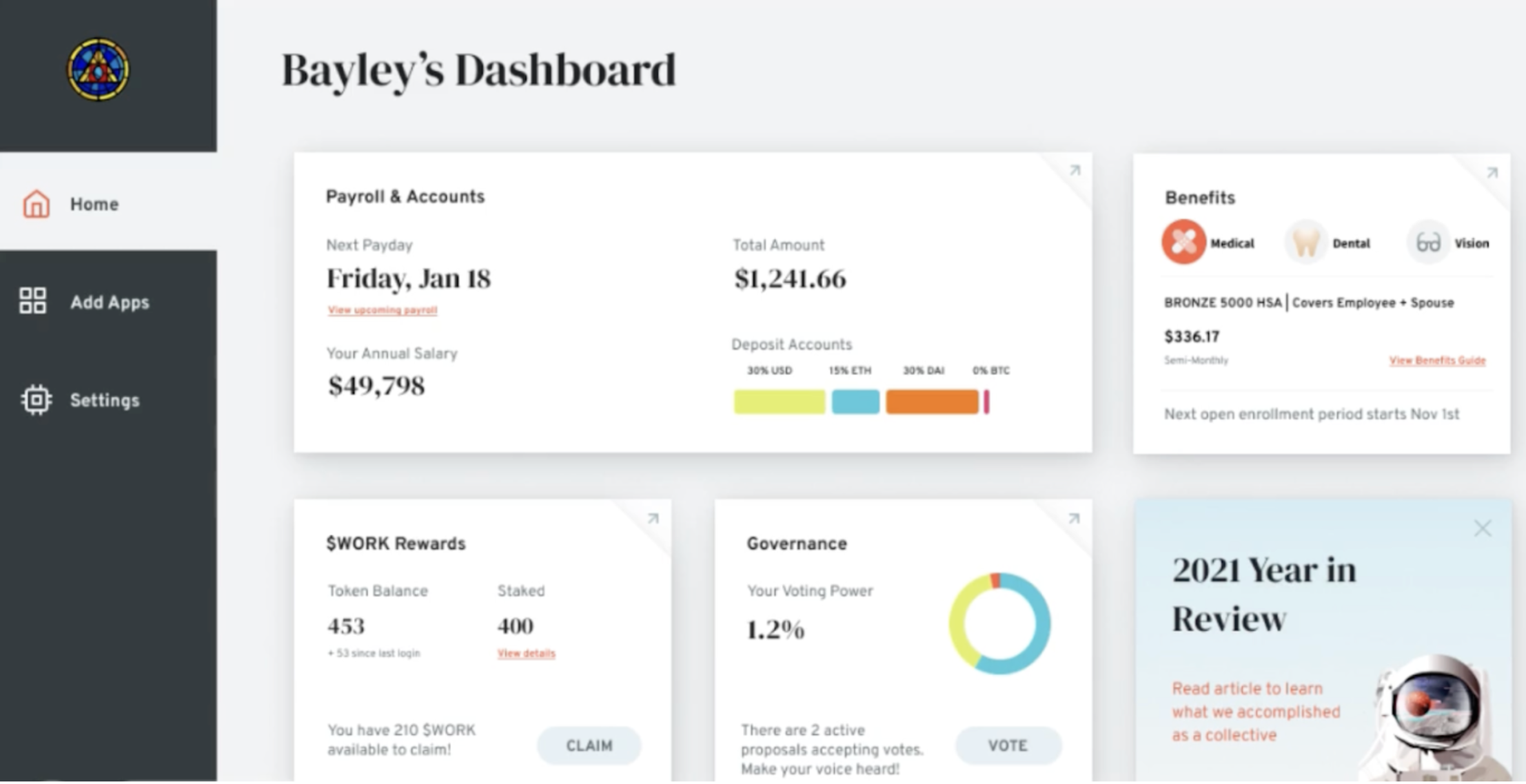 The team to steward the collective
Opolis is led toward decentralization by John Paller, who has shown to be a master community builder with the largest local Ethereum event series by participants –  ETHDenver – and his fellow payroll industry veteran Eddie (having worked together for 10y). Further, the dream team includes a seasoned HR tech founder/CTO, a tech M&A lawyer-turned smart-contract engineer/DAO tooling founder as well as a veteran health insurance sales leader.
How can you join the work city?
If you're an independent worker, freelancer, solopreneur, digital nomad, or any other variety of freelancer authorized to work in the U.S. or Canada (with more jurisdictions to come), you can join the movement towards for self-sovereign employment here. Becoming a member is surprisingly easy. A membership steward will guide you through the process and provide you with educational resources to help you make good decisions for you, your family, and your business interests. The essential steps of enrollment include entity creation, payroll setup and benefits election.