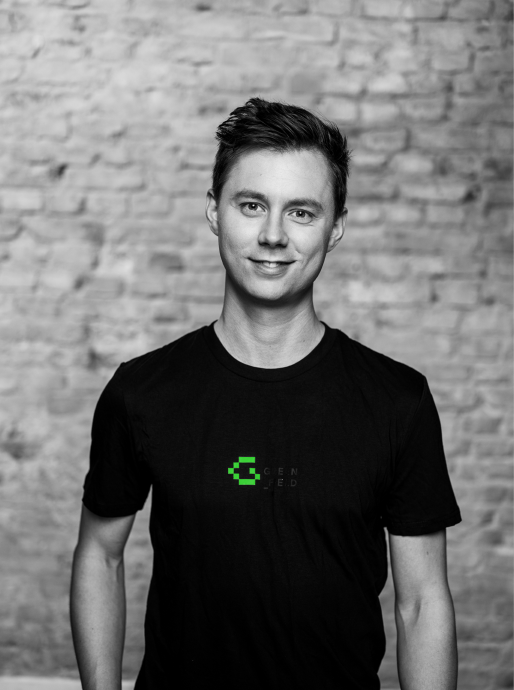 Felix Machart
Felix is Investment Partner at Greenfield. He joined the firm on day one as Head of Research.
Felix has led many of Greenfield's research efforts, most notably the paper on the state of blockchain governance. Before joining Greenfield, he was an independent researcher in the space and investment manager at Axel Springer Plug & Play.
Felix holds a double degree, Master of Science from WU Wien and Master of International Business from Queen's University.
Publications from Felix
We at Greenfield believe blockchains and tokenization will transform global capital markets via an emerging internet-native financial system. This research effort is the first in a series to illustrate the motivations, advantages, challenges, and solutions that define the emerging transformation in global on-chain capital markets. We start things off by _1 framing problems in the traditional financial markets on a high level that led to _2 the emergence of public blockchains, the critical advantages of which for capital markets will be laid out. Furthermore, _3 challenges for realizing these advantages will be discussed, while _4 arguing that the space has made significant progress since previous hype cycles.

At Greenfield, we are committed to supporting founders who are building the infrastructure for tomorrow's decentralized work environment. This is why we are excited to announce our lead investment into Opolis as part of their latest $6.6M funding round with further participation by Tim Draper (with Draper Associates), NEAR, Polygon Ventures, among others. Opolis is a next-generation decentralized employment platform empowering independent workers in both Web2 and Web3 to become masters of all things employment. With Opolis, they maintain freedom and flexibility, while replicating the safety and security of traditional salaried jobs.

Identity fundamentally defines who we are and how we interact with the world. In this overview, we want to share some of the research we have done around this topic. We cover identity and digital identity generally, self-sovereign identity and related concepts as well as blockchain-based primitives such as NFTs in regards to identity and some trade-offs, use-cases and project examples.

We are co-leading the $8M Seed round of Murmur, enabling truly collaborative and asynchronous decision-making. We believe that this project is well-positioned to help organizations become more adaptive and document-driven, evolve their culture, and bring DAO / self-management principles to the mainstream.