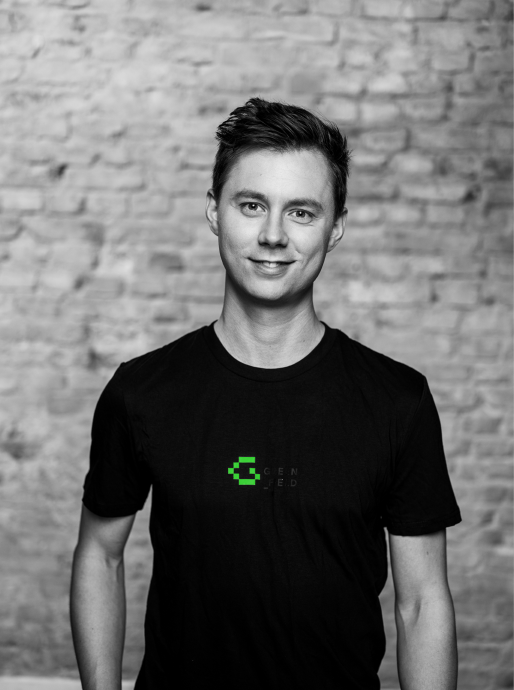 Felix Machart
Felix is Investment Partner at Greenfield. He joined the firm on day one as Head of Research.
Felix has led many of Greenfield's research efforts, most notably the paper on the state of blockchain governance. Before joining Greenfield, he was an independent researcher in the space and investment manager at Axel Springer Plug & Play.
Felix holds a double degree, Master of Science from WU Wien and Master of International Business from Queen's University.
Publications from Felix
Identity fundamentally defines who we are and how we interact with the world. In this overview, we want to share some of the research we have done around this topic. We cover identity and digital identity generally, self-sovereign identity and related concepts as well as blockchain-based primitives such as NFTs in regards to identity and some trade-offs, use-cases and project examples.

We are co-leading the $8M Seed round of Murmur, enabling truly collaborative and asynchronous decision-making. We believe that this project is well-positioned to help organizations become more adaptive and document-driven, evolve their culture, and bring DAO / self-management principles to the mainstream.

Brink is introducing conditional orders into the DeFi space. That's one of the reasons why we led the $3m seed round for Brink a while ago. In the mid-term, Brink is building toward a marketplace for advanced automation of NFT trading An important first solution on this journey has now been dropped: limit orders for NFTs.

Privacy is under attack. The most successful corporations of our time have built their entire business model on surveillance capitalism. The blockchain is – in its most fundamental form as a public ledger of all transactions – a privacy hell. In this multi-disciplinary essay, we summarise where Greenfield stands on this issue and explore how crypto-native solutions can address the tension between public interest and the personal need for privacy.