Backing DressX – the digital Metacloset
by Jascha Samadi and Nicolas Lam, Mar. 14
At Greenfield, we are committed to supporting the intersection of fashion and web3. This is why we are doubling down on our commitment to the Digital Fashion industry and are excited to share that we led the $15M Series A round in DressX, a fashion tech company disrupting the $1.5T apparel industry. This round's investors also include Slow Ventures, Warner Music, The Artemis Fund and Red Dao. The investment comes after we led The Fabricant's Series A in 2022 to accelerate their vision of user-generated fashion and co-creation. We are excited about the Digital Fashion revolution and strongly believe in the potential of these companies to empower individuals to express themselves in new and exciting ways online. In this article, we share 1) some key developments that will shape the Digital Fashion industry, 2) the role of NFTs in this industry, and 3) why we are so excited about our latest investment into DressX.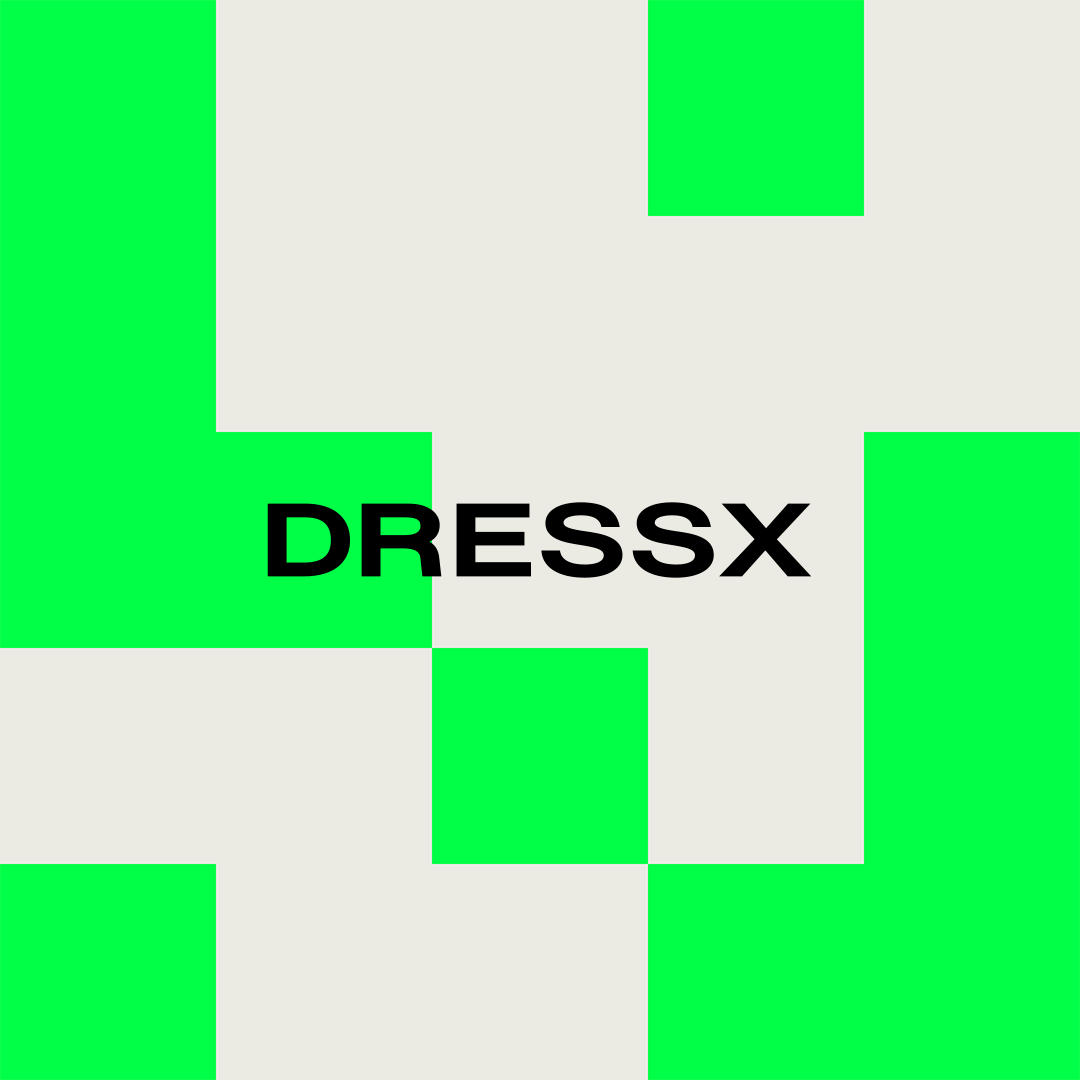 The rise of Digital Fashion
As we move towards a more digital world, one's identity online is becoming increasingly important. Avatars and other forms of virtual representations of our physical selves are being perceived as equal. In fact, 60% of Gen Z and 62% of Millennials believe that how they present themselves online is even more important than how they present in person. As our avatars become an extension of our self-expression, Digital Fashion is emerging as a key driver in enhancing our appearance and digital identity. 
We expect Gen Z and Gen Alpha to be a major driving force behind the growth of the Digital Fashion industry. With an estimated 75% of Gen Z having already purchased a digital product within a video game, and representing 30% of the world's population, they are expected to make up about 27% of the workforce by 2025. As Gen Z continues to earn more money and make up a larger portion of the workforce, we can expect to see even more growth in the digital fashion space. 
The fashion industry is taking notice, with projections that the Digital Fashion market could reach $50B by 2030 according to Morgan Stanley. And while Digital Fashion is still in its infancy, we're already seeing promising signs and strong indicators of its potential within existing web2 virtual words. For instance Roblox, with over 50M daily active users, offers a glimpse into what the future of fashion in the metaverse could look like. In 2022, on the demand side, 157M users acquired both free and paid garments, while on the supply side, over 11.5M creators designed over 62M virtual clothing and accessory items on the platform. To put that in context, that's at least 200 times as many creators designing clothing and accessories on Roblox as the estimated number of fashion designers creating physical collections in the United States.
As virtual worlds continue to grow and evolve, so too will the opportunities for Digital Fashion. Meta, with two billion daily active users, is already bringing 3D avatars to its platforms and partnering with high-end fashion brands like Balenciaga and Prada as well as DressX, which is the first digital-only fashion brand to sell in Meta's new avatar fashion marketplace. Meanwhile, Snapchat, with 363M daily active users and the first to integrate avatars into user experience with Bitmojis, now even allows users to outfit their avatars with clothing and accessories from brands like Nike, Converse, and Ralph Lauren.
We expect more and more traditional brands to follow the footsteps of these early movers  into Digital Fashion. They will try to add revenue streams by entering the Metaverse with their own digital lines. As brands and platforms continue to invest in Digital Fashion, we will see more innovative offerings that empower individuals to express themselves in new and exciting ways.

See also our recent extensive research posts on this field:
– Fashion in the Metaverse,
– Digital Fashion Interoperability
– Avatars in the Creator Economy
The role of NFTs in Digital Fashion
For consumers, the use of NFTs in Digital Fashion provides a level of ownership and authenticity that was previously unavailable. With NFTs, consumers can be confident that the Digital Fashion items they purchase are truly unique and cannot be replicated or copied. Such one-of-a-kind items allow them to fully express themselves and their identities through their virtual fashion choices. Additionally, owning an NFT-based fashion item provides a sense of connection and personal attachment to their virtual identities, much like owning a physical item does for their physical selves.

For creators and designers, the use of NFTs offers a new level of control and protection over their intellectual property (IP) rights. The creators retain ownership of their work and receive additional revenue streams via royalties. This can be especially valuable in a digital environment where the risk of infringement is higher due to the ease of copying and sharing. By leveraging NFTs, designers and creators can ensure that their work is authentic, unique, and protected. This can also allow for more collaborative opportunities, as designers can easily collaborate and share ownership of their digital fashion items while maintaining their respective IP rights.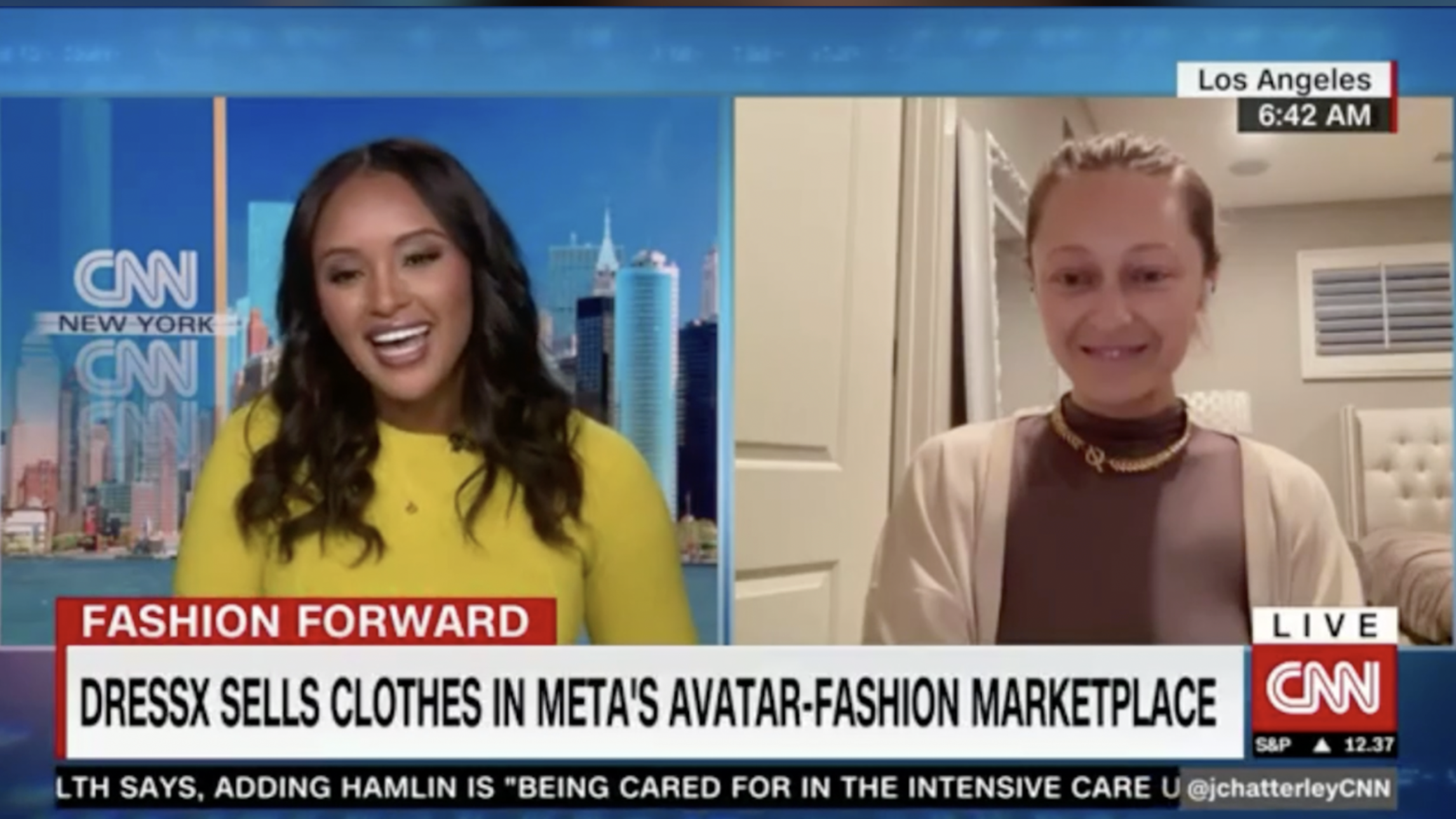 Why we invested in DressX
DressX was founded by two female serial entrepreneurs. Daria and Natalia have extensive experience in both the fashion and tech industries and have been working together since 2010. You can watch Daria's recent interview with CNN, talking about the future of the industry, sustainability in fashion, and how your digital closet can coexist with your physical wardrobe.
With the growing popularity of Digital Fashion, it's not surprising that DressX has been making waves in the industry. The company offers an innovative platform of your digital metacloset that allows users to shop for and wear digital fashion pieces on both their real body and their avatars, giving them a unique and personalized digital identity. 
Since its launch in August 2020, the company has become the largest platform for digital-only fashion clothes, with more than 3.500 digital items available in the DressX library on the website and on the DressX app. The fashion tech company sells digital clothing and accessories designed by DressX and by external brands. The buyers can wear the garments in photo dressing, AR, video calls, and on avatars in both web2 and web3 virtual worlds.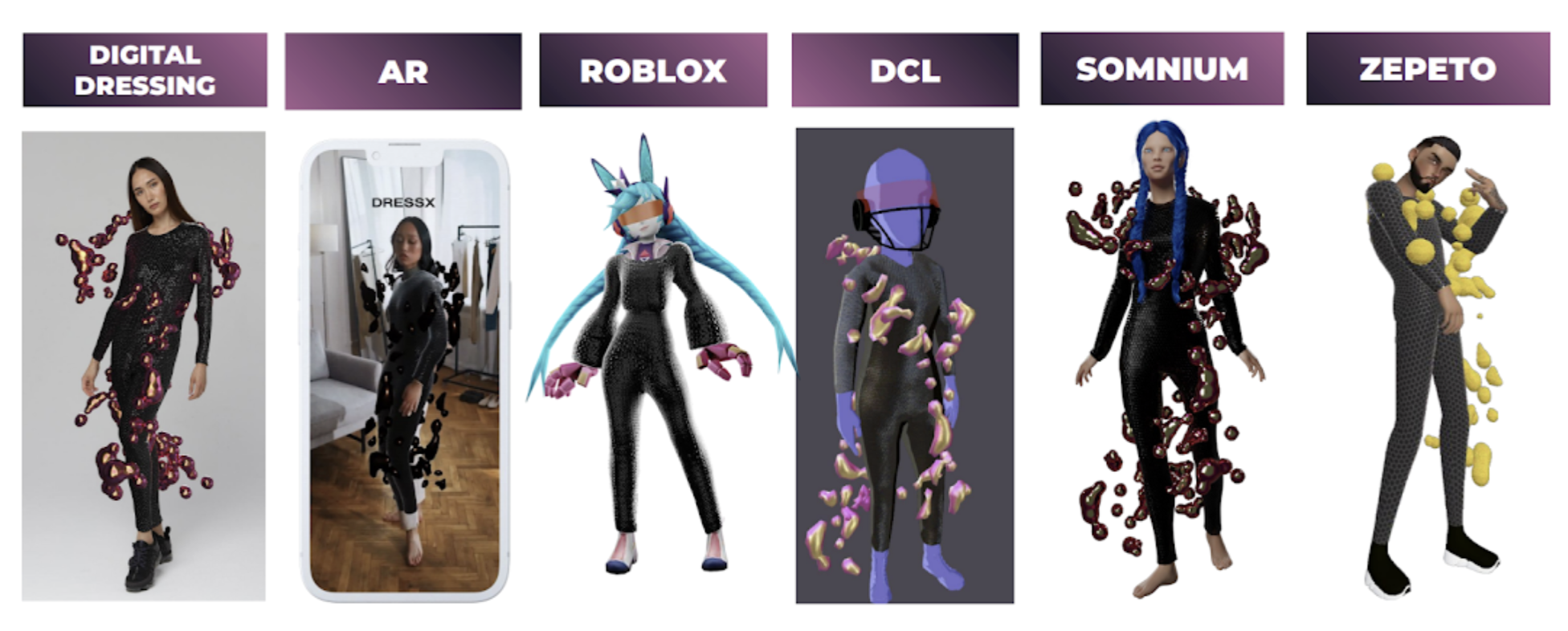 DressX has closed top-tier partnerships with Meta, Snap, Google, Roblox, Ready Player Me, LVMH and most importantly has worked with over 250+ fashion brands and individual designers, helping them enter the Digital Fashion space and expand their reach to a younger, tech-savvy audience.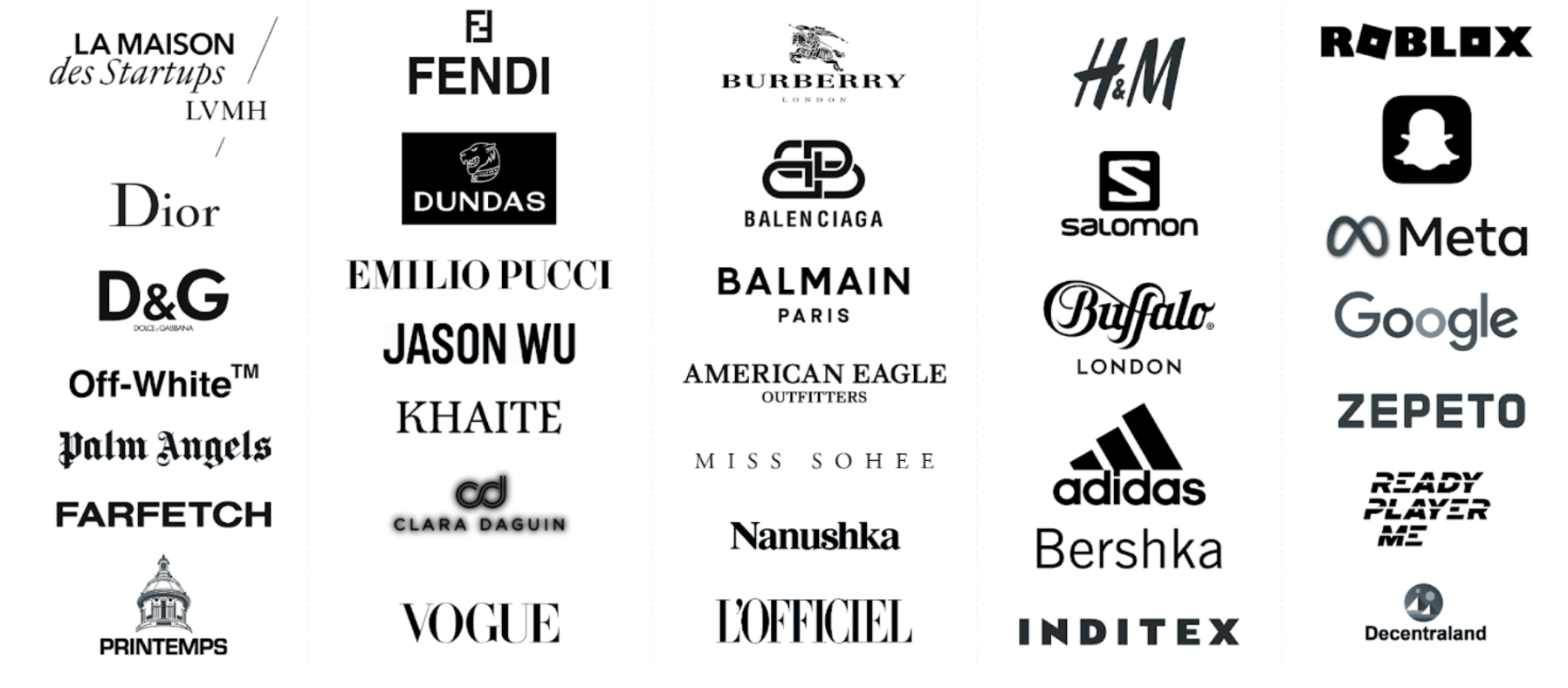 In conclusion, our investment in DressX reflects our commitment to the Digital Fashion industry and our belief in the potential of DressX to disrupt the $1.5T apparel industry. DressX is well-positioned to lead the way with its innovative platform and top-tier partnerships. The investment will help DressX scale its vision of the future of fashion, ensure interoperability of Digital Fashion assets offered by DressX, improve the performance of the DressX app and NFT marketplace, grow the community, and partner with more social media, gaming, and other virtual platforms to continue being the primary provider of Digital Fashion in the Metaverse. We are excited to see what the future holds for DressX and are proud to be a part of its journey.
Explore Digital Fashion now! 
With the DRESSX app you can create your own metacloset and try on Digital Fashion items.