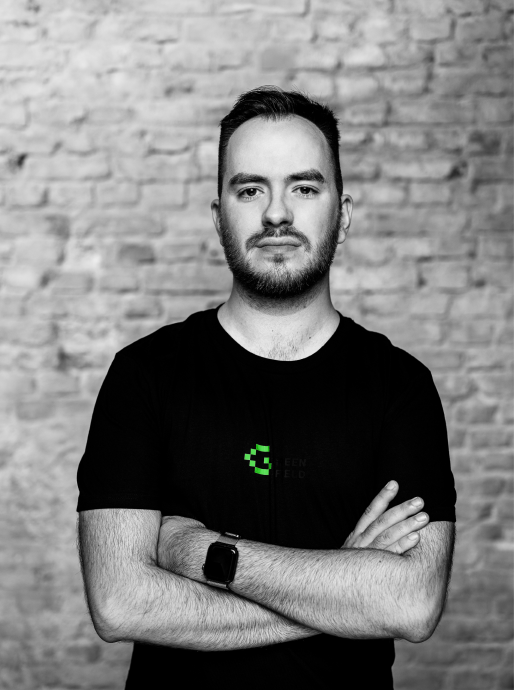 Gleb Dudka
Gleb is Principal at Greenfield, leading the firm's DeFi (Decentralized Finance) efforts.
He was Product Owner of the "Staking as a Service" unit at Deutsche Telekom's T-Systems, the first enterprise participant in the staking/validating space. As an analyst and researcher, he has followed DeFi Space from its beginnings. Gleb holds a Bachelor of Science degree in International Business from ESB Reutlingen.
Publications from Gleb
We are excited to co-lead the $7.4M Series A of Mangrove DAO together with Cumberland. We believe Mangrove's unique approach to a decentralized exchange protocol and providing liquidity opens up a large design space for protocols to build on top.

Over the course of 2022, DeFi has matured. We believe this process will continue and accelerate further with yield primitives playing a significant role. Yield Derivatives are an old acquaintance of the financial world. If appropriate protocols succeed in creating meaningful use cases, they could not just enrich the toolkit of experienced DeFi users but also provide DeFi's master key for mass adoption of TradFi professionals and institutional money. In addition, the DeFi thesis is as strong as ever given the multiple failures of centralized entities over the course of 2022. This is why we've been leading the recent USD 2.5 million seed extension round of the DeFi protocol APWine.

We are excited to be investing in the Series A of Immortal Game after leading their seed round earlier this year. In this article, we share why we believe that this project is strongly positioned to revolutionize the most well-known and one of the oldest board games on the planet by adding its opt-in metagame layer, powered by cryptoeconomics.

We are excited to be backing EtherMail as co-lead, together with Fabric, in their recent $3.25m seed funding round. EtherMail is a blockchain-agnostic email protocol that is propelling today's email into the Web3 ecosystem, mapping any cryptographic wallet to an email address/inbox.