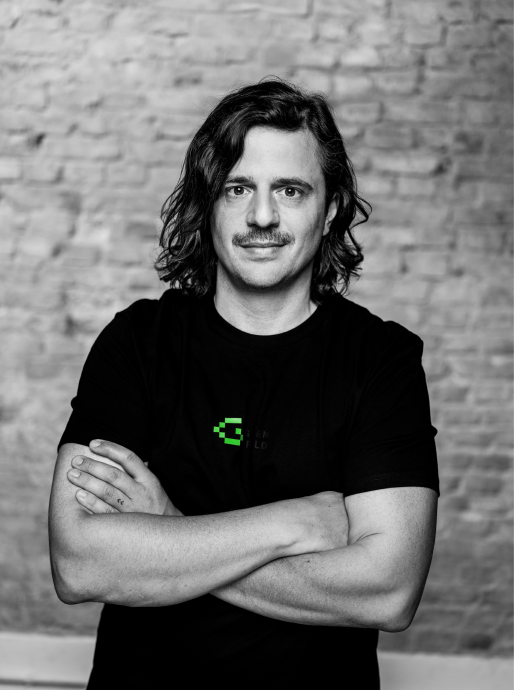 Jascha Samadi
Jascha is Founding Partner at Greenfield. Before starting Greenfield, he helped co-found Flux in 2017, a cross-chain oracle protocol.
Prior to Flux, Jascha was CEO and Co-Founder of apprupt, a mobile advertising platform, which was acquired by Opera Software in 2014. Jascha holds a Master's degree in Law from the University of Hamburg.
Publications from Jascha
Digital fashion is a fascinating rabbit hole in itself and presents us with a paradigm shift in the way we will perceive and think about what we consider fashion. We are already spending a significant portion of our daily lives within digital environments, e.g. on social media, in zoom calls, or playing games.

We are excited to share that we recently led Paladin's $2.55m seed funding round with participation from our friends at Galaxy Digital, NfX and Semantic. Paladin is a decentralized protocol aiming to empower activists by enabling voting power as a financial asset - the protocol launched on Ethereum mainnet today.

We are excited to share that we recently led Hats' $3.5m seed funding round with participation of Lemniscap, Spartan Capital, Accomplice, Collider Ventures, IOSG Ventures and others. Hats is a decentralized cybersecurity network, which is governed by its community stakeholders and aims to incentivize protocol security.

Investing in crypto and in particular investing across all layers of the stack not only tends to be quite different from traditional VC, it also leads you to opportunities that incentivize or even require you to be an active participant of and a contributor to the things you invest in as opposed to just a passive token holder.