Backing DappBack – The Web3 platform for community engagement and user acquisition
We are excited to co-lead DappBack's $2.5M seed round together with IOSG Ventures. Dappback is a Web3 platform for community engagement and user acquisition. Web3 protocols can deploy off- and on-chain tasks on DappBack to acquire new users and boost user activity on their protocols. Additionally, DappBack enables non-Web3 players to create loyalty programs for their customers with NFT rewards. In this article, we will explore the challenges Web3 protocols face when it comes to user acquisition and how DappBack's innovative platform can provide a solution by creating customized community reward systems.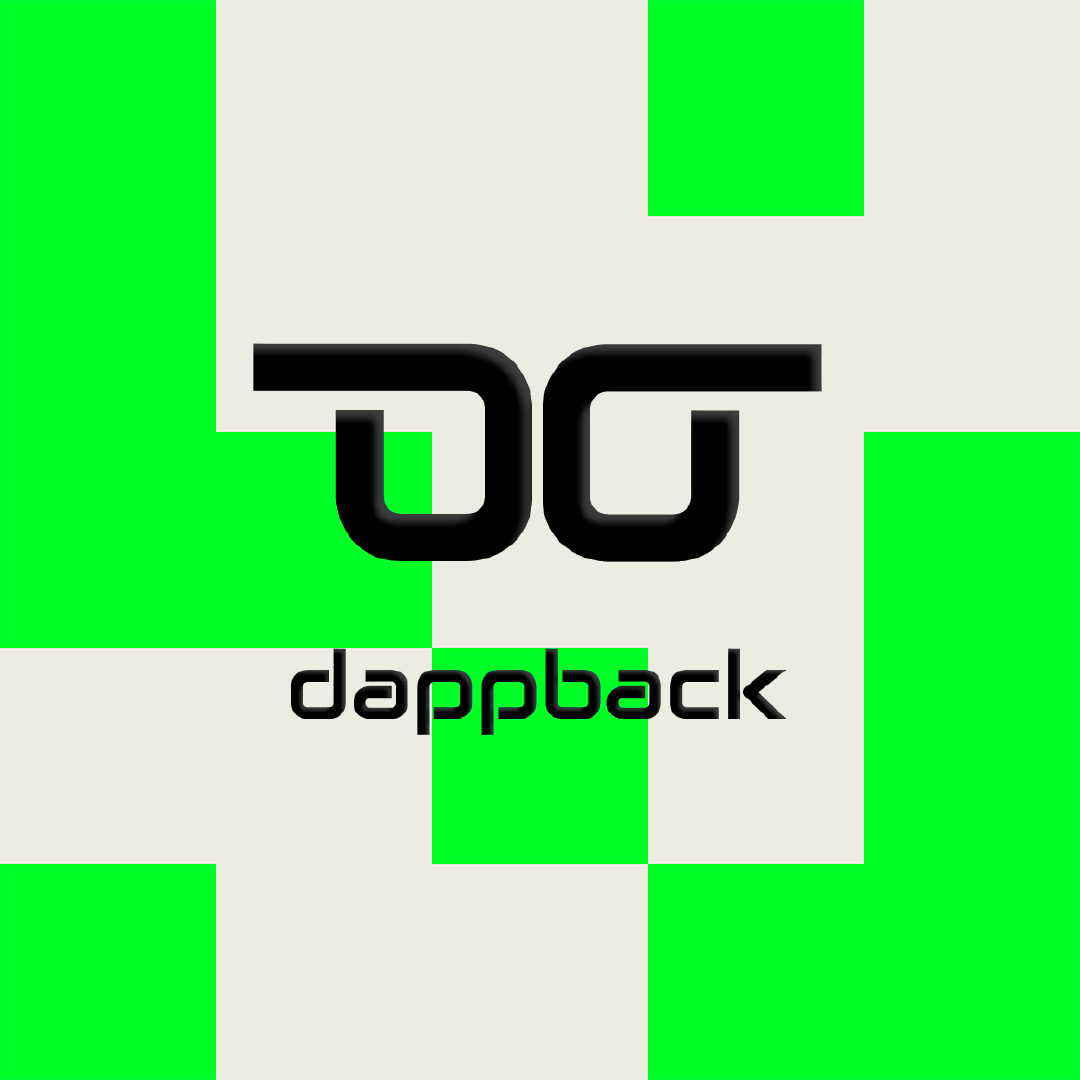 The challenges of Web3 user acquisition
While Web2 companies have lots of advertising methods at their disposal to drive customers or users to their services and products, user acquisition strategies in Web3 work differently. Many of the effective channels used in Web2 such as targeted ads on social media, sponsored content on news websites, or search engine optimization (SEO) are either far less effective or are not applicable at all.
In the past years, we've seen Web3 companies and protocols heavily engage in brand advertising, particularly sports, and entertainment (examples include Crypto.com's arena sponsoring, FTX and Tom Brady, and the various Super Bowl ads by Coinbase).
For the majority of crypto projects, that can't afford such campaigns, media publications and influencers are alternative ways to raise awareness. Both are sub-optimal and not scalable. For example, Twitter's major bot problem leads to uncertainty regarding an influencer's actual audience, and media publications are costly, more so when trying to get constant coverage over time, and lack ways to target specific user groups.
Existing user acquisition/loyalty platforms in Web2 do not have the infrastructure to build campaigns that relate to blockchain users and integrate on-chain data or actions. Crypto-native widespread user acquisition strategies such as liquidity mining on the other hand are costly, especially in the bear market, and oftentimes not sustainable in terms of creating real user engagement.
The market
Currently, DeFi protocols spend large fractions of their fully diluted token supply (on average 6%) for token incentives such as liquidity mining rewards. Looking at the top 20 DeFi protocols by market cap with token incentives larger than zero in the last twelve months, the token incentives spent amounted to $1.36B (see table below). We believe these large budgets allocated to marketing and retention from protocol and DAO treasuries will continue to exist and grow with the market in the following years.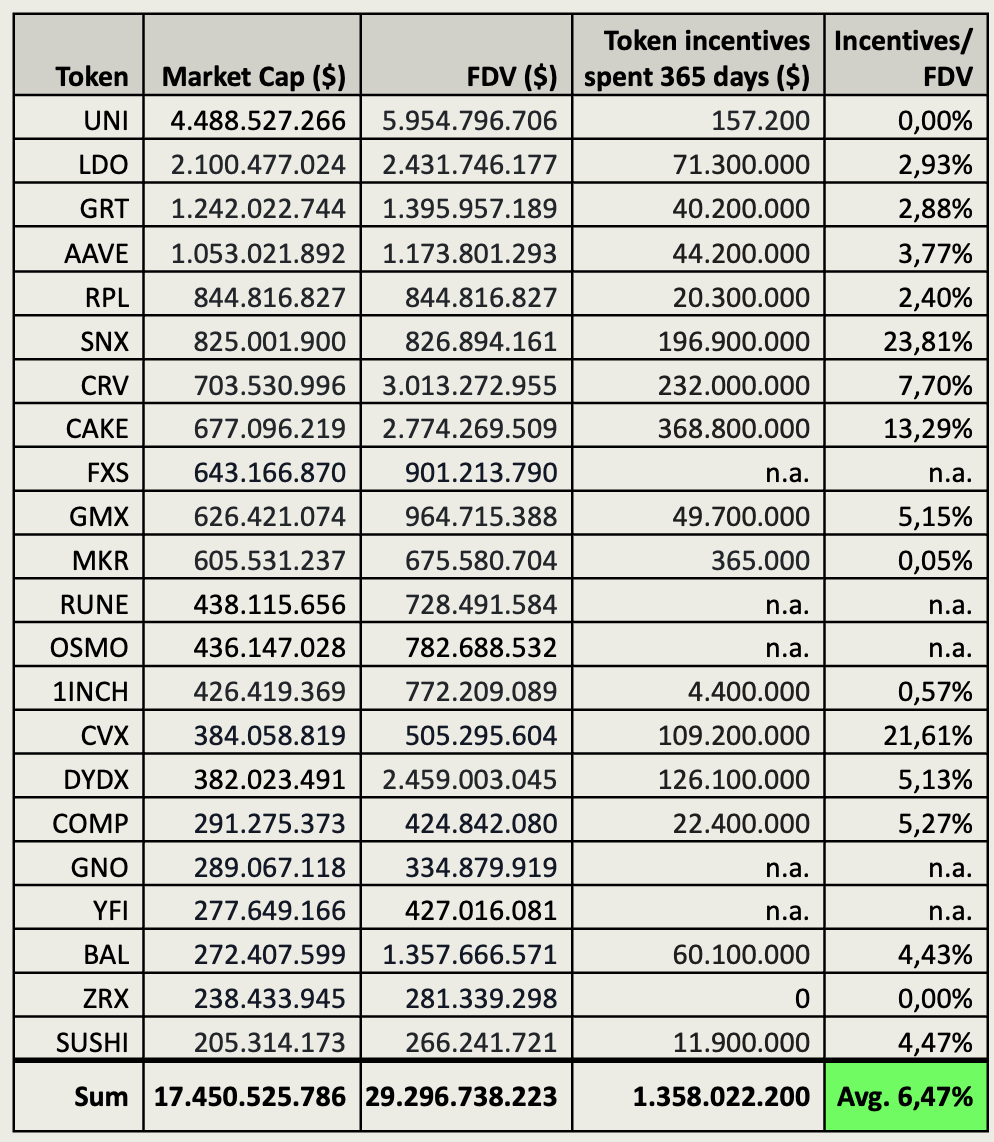 DappBack's platform for customized community reward systems
DappBack offers a no-code, self-service platform for Web3 protocols to build customized community reward systems to acquire new users and drive user engagement.
Protocols can build reward systems consisting of customized off-chain tasks (e.g. following a protocol on Twitter or taking a quiz about the protocol's functionality) and on-chain tasks (e.g. buying a protocol's token on Ethereum using Uniswap). These tasks can be organized by different levels which must be unlocked by completing the tasks of the previous levels. For completing the tasks/levels typically rewards such as native protocol tokens or NFTs with a protocol-specific utility are paid out to the users. Users can hold on to these NFTs to prove their contributions and reputation within each brand's community, get exclusive access to new products and applications, and might receive special discounts and token airdrops.
DappBack monitors and verifies the completion of the tasks through different integrations with Web2 applications such as Twitter or Discord and by incorporating on-chain data. Users additionally receive DappBack Coins for completing each task which can be later redeemed in the DappBack Rewards Store for different crypto tokens or DappBack NFTs which allow its holders to further boost their earnings on DappBack. 
By completing tasks for various protocols on DappBack, users are exposed to a wide range of interactions with different protocols, which naturally facilitates the learning process of trying them out. This creates engagement beyond a simple exchange of tokens for activity and leads to a more organic growth of (not solely financially incentivized) users.
Additionally, DappBack's self-service platform enables Web2-native players to create NFT or token-based loyalty programs to reward their customers in a simple manner, as large companies such as Starbucks have already successfully done with their NFT loyalty programs.  
Why we invested in DappBack
Joseph and Jonathan, the experienced co-founders of DappBack, have a wealth of experience to bring to the team. Joseph's expertise in sales and building reward and loyalty systems with consumer-facing apps is complemented by Jonathan's legal experience in Web3 and Web2, game development, and data analytics. Their passion for crypto and NFTs brought them together and drives their work at DappBack.
The main goal in the Web3 space is widespread adoption, which requires a large and engaged community, discoverability, and awareness that are then converted into usage. Both off- and on-chain actions and metrics are valuable for the protocols, but on-chain usage is especially significant because it represents real instances of usage.
DappBack helps protocols achieve these goals while increasing overall Web3 adoption by simplifying it for non-web3 companies and their customers to participate and engage in the ecosystem. DappBack has already found an early product market fit, with over 70,000 users completing four million verified tasks on the beta platform. Notable customers include Shapeshift, Unstoppable Domains, BOBA Network, Phuture, Uplift DAO, and Integral.
DappBack's offering is a great alternative to existing Web3 marketing methods, which are not as mature as in Web2 or traditional marketing. This leaves plenty of room for growth and innovation in the area, and DappBack is well-positioned to lead the way.
Try DappBack!
If you're interested in earning rewards while engaging with exciting Web3 protocols, try out DappBack today and join the growing community of users who are already enjoying the benefits of the platform!